Woodstream Victor® The Ultimate Flea Trap Refill
VICTOR®
 

THE ULTIMATE FLEA TRAP REFILLS

Stop your pets and family from being pestered by fleas with the Victor® Ultimate flea trap. The trap detects and controls indoor flea problems with a 93% catch rate as well as lures fleas out of upholstery and carpeting from up to 30ft away. The Victor® Ultimate Flea Trap Refills are specifically formulated sticky glue discs that offer non-toxic and odorless flea protection. You can rest easy knowing fleas are bring eliminated without using synthetic chemicals.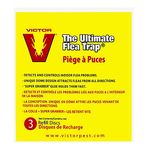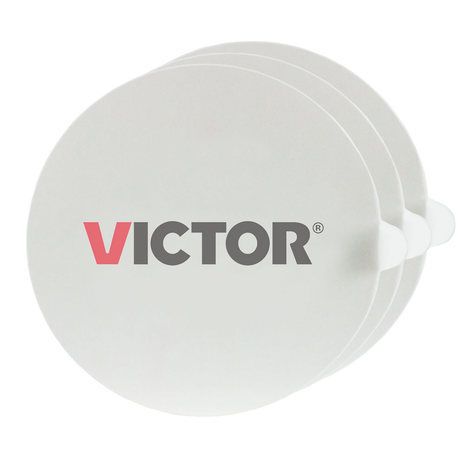 HOW TO USE
Refilling the Ultimate Flea Trap is fast and easy. The refillable glue discs can be inserted into the trap with the Victor® logo side facing up. Next, remove the protective sheet to reveal the sticky Super Grabber glue that's nearly impossible for fleas to escape. Last, place the trap anywhere in your home where you believe fleas are thriving and let the Ultimate Flea Trap™ do the hard work for you.
WHY DO FLEAS BITE?
Fleas thrive from blood meal in order to grow and develop their eggs. They seek out warm-bodied animals to draw from their blood. To get to blood vessels, fleas must pierce the skin which can cause uncomfortable skin irritations.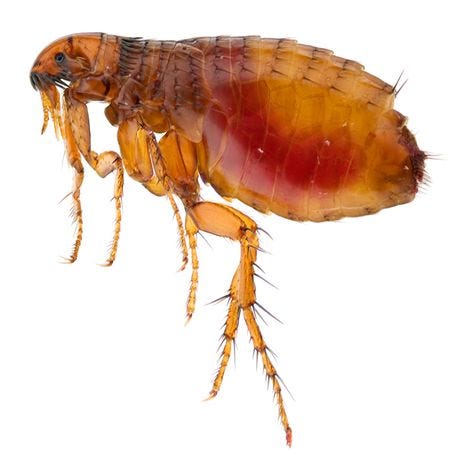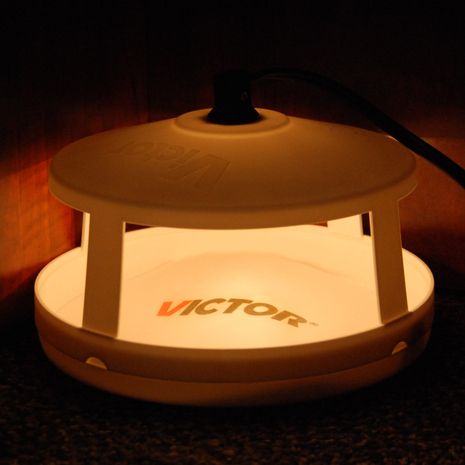 WHY YOU'RE NOT CATCHING FLEAS
The Ultimate Flea Trap provides a 93% catch rate, making it a great option for flea control. If you notice you are not catching any fleas in your trap, it may be because you don't have a bad infestation at this time. Still continue to leave your flea trap on 24 hours a day as a preventive method. The population of fleas can vary week to week, and catching a new batch of fleas before they can reproduce is a very effective way to control flea problems.
VICTOR®
 

THE ULTIMATE FLEA TRAP™

 

REFILLS

Do you want to know more helpful details about the Victor® The Ultimate Flea Trap ™ Refills? Take a closer look at the in-depth specifications for this product.
Victor®

 

The Ultimate Flea Trap

 

™

 

Refill Discs
Model #
M231
Quantity
3 refills per package
Eliminates
Indoor fleas within 30 feet
Recommended Placement

Living Rooms
Basements
Bedrooms
Near Pet Beds
Garages

Materials
Glue discs